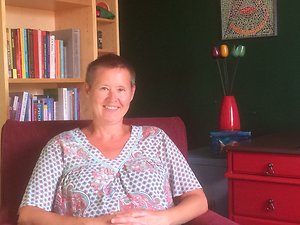 Counselling and psychotherapy - Felixstowe, Ipswich and surrounding areas in Suffolk
WELCOME ....
I offer
individual
counselling and psychotherapy from my home in Felixstowe, near Ipswich, Suffolk.
Before moving to Suffolk, I had a private practice in London for 10+ years, working mostly long-term with a diverse and multi-cultural client group; adults from late teens to those 70+, those identifying as LGBTQ+, as well as a diverse range of issues needing help with from depression and anxiety, self-esteem, issues related to psychological trauma, relationships and disorders of the self.
Counselling and Psychotherapy can provide a space to explore safely those issues which you may be struggling with – be they current problems or from the past.

I believe it is the relationship that is formed between client and therapist that is paramount - for it is in relationship where trauma and pain occurred, so working with a relationship therapist is where the healing can begin. Through understanding how we relate to others, we gain insights into how we relate to ourselves and find the potential for healing and change.

Sometimes we lose sight of ourselves and need a little help reconnecting, sometimes we become lost and sometimes we have that familiar experience of 'why is this happening to me again?'.

How we used to relate to ourselves and to others may not be working quite so well now. The defences we have in place to protect us can get in the way and do not work quite like they used to. Being human can be tough and it can be hard to see the wood for the trees. To have someone walk alongside, wherever the path may lead, can be a truly transformative process.

My experience includes psychotherapy and counselling individuals and couples across a spectrum of issues which include:
Anxiety

Depression

Anger

Eating Disorders

Stress (how this can impact the individual and their relationships)

Sexuality/LGBTQ+

Identity

Relationship difficulties

Bereavement

Abuse

Self harm

Self-esteem

Feelings of isolation and loneliness.



Of course, most of us have some defences in how we relate to others and ourselves, a form of protection from the threat of danger or pain and perhaps it is inevitable that these defences will be raised during the process of psychotherapy and counselling. Working through these defences, gaining understanding and the opportunity and willingness (albeit perhaps tentative) to feel and/or look at what is underneath the defences is often what the process of therapy is about.